July 6
NEWSLETTER
Full Band Pre-Camp Practice
The full band has practice the evening of Thursday, July 21st. We will hold a student band camp meeting at the end of the practice to discuss details of the band camp logistics and plans.
Band Camp Dates
Week 1: July 25-29. 9:00-4:00
Week 2: August 1-5. 9:00-4:00 & 6:00-9:00

*Student attendance is very important, as we will learn a large amount of material and information daily.

*We will send out a detailed band camp newsletter with many more details the week prior to camp.
Band Program Calendar
The website calendar is the place for the most accurate list of activities. Please bookmark or sync our google calendar for referencing.
Remind Messaging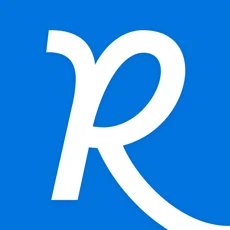 We will be sending information to Parents & Students throughout the marching band season through the use of Remind. You can join this messaging service by simply sending a text message or downloading the app. Please be sure that all parents & students have joined their Remind group.



Students:


- Text @fhmbstu to 81010
or
- In the app "Add Class" - "Join Existing Class" -
enter @fhmbstu



Parents:


- Text @fhmbparent to 81010
or
- In the app "Add Class" - "Join Existing Class" -
enter @fhmbparent

Marching Band Music
Students can access their show music on the marching band page of the website by clicking the MB Show Docs button. They will need to login with their forest hills email address.
February Disney World Trip (Optional)
Student registration is currently open for this music performance travel opportunity. If your child plans to go, the first step is registering with our travel company. You can read the information on the Trip Page of our band website.
From the Boosters
Booster Membership
The Band Boosters are gearing up for a new year of supporting the Forest Hills Band Programs. We welcome returning members and new members, from parents and grandparents of 5th grade students to parents whose band kids have graduated. Join our community of Band Lovers!

Follow the link below to the booster homepage. There you will find the 2022-23 online membership form and yellow donate button.
At this time, it is a two-step process to sign up and pay/donate.

The May Membership drive for the 2022-2023 season was a big success, bringing in 60+ new and renewing members and close to $6000 in dues and donations.

Congratulations to Kevin and Kendra Fitzgerald for winning the membership drive raffle. Enjoy your stay at French Lick Resort and Spa!
Band Blast Online Auction
Thank you to all who participated in our online auction fundraiser to kick off the first ever Forest Hills district-wide Band Blast on May 19th. What a night, and what a success for the online auction bringing in $6,300 for the FH Bands.
BAND CAMP
Marching band season begins on the left foot and with BAND CAMP! The boosters organize many fun activities for the kids during the 2 weeks of band camp. As the saying goes...It takes a village..and we need your help to pull it all off. Please see the events below and VOLUNTEER, DONATE, and ATTEND.

The Band Camp Kick-Off Picnic is Back!
Join us for socializing and a potluck dinner as we kick off the marching band season! Monday, July 25th at Juilfs Park starting at 5:30pm and open to all marching band students and parents. Use the SignUpGenius link below to RSVP and to sign up for a dish to share.

Band Camp Volunteer Opportunities
The weeks of July 25, and August 1st from 12pm - 1:15pm: We need lunch chaperones and frozen treat donations.
Band Camp Pool Party, Forest Hills Swim Club
July 28th, 8pm to 10pm

We need at least 20 chaperones and water donations. Please, sign up!
Another beloved tradition returns!
Senior Breakfast
August 5th 7:30am to 9am
To celebrate the senior students, the boosters will provide breakfast for them on the last morning of band camp. We need volunteers to help at the breakfast.
Thank You!
Forest Hills Band Boosters thanks our generous sponsors, members, & friends!

2021-22 Season



Platinum Sponsors ($1,000+)


The Bell Family, Forest Hills Foundation for Education, Jersey Mike's, Tom & Melissa Kaylor,
Michael & Rebecca Kelley, Dean and Catherine Moulas, M.E. Lyons YMCA / YMCA of Greater Cincinnati



Gold Sponsors ($500+)


Anonymous, Erinn and Brook Cox, Forest & Aimee Heis, The Marotti Family, The Vashi Family, Pam & David Weist



Silver Sponsors ($250+)


7 Hills Church (Anderson HS campus),
Brian & Anne Marie Bachman, The Bodie Family,
Breezy Acres Kennels, Jim & Jennifer Dickson,
Fahlgren Wettengel Family, Brian & Rachel Ferguson,
Dee Dee & Neil Hamlin, The Liening Family,
The Rathje Family, The Reynolds Family,
TorchPrep, Zachary and Joy Zitko

Visit fhbands.org to join (online payment options available). For Boosters, Friends, and Family wishing to use Donor Advised Funds or other Charitable Giving tools, please designate your gift to Forest Hills Band Boosters, EIN / Tax ID # 31-1742271, and send checks to 2650 Bartels Road, Cincinnati, OH 45244. Questions or updates? Email boosters@fhbands.org Thank you!
Shop and Support
Kroger Community Rewards
Please link your card to Forest Hills Band Boosters (VX149).
Amazon Smile Program
Please designate Forest Hills Band Boosters as your charity. Remember, only purchases at smile.amazon.com or through the activated Amazon Shopping app support charity.

Thank you to Designmodo and Postcards
for 1 year of continued support of the
Forest Hills Band Program!